Popular Motorhome FAQs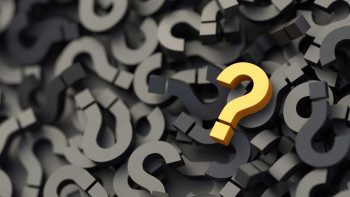 Buying a motorhome can feel like an overwhelming process; with so many different things to consider before you make the purchase, it's something you should think carefully about. Motorhomes are an investment that can transform the way you and your family take holidays, giving you a sense of freedom and the opportunity to travel on your own terms. It's important to choose the right motorhome for your needs, whether you plan on travelling a lot or just a couple of times a year. The questions soon start to build up and before you know it, you just don't know where to start! With that in mind, let Premier Motorhomes help you understand motorhomes a little bit more. We've compiled and answered some popular questions that are often asked in the hope that it makes everything clearer when it comes to buying your dream motorhome!
What are the different types of motorhomes?
There are 4 main types of motorhome, each with a slightly different design. An A-class motorhome is usually considered as the cream of the crop; they have better cab integration with a full width cab, offering a more spacious vehicle. With a luxurious feel, A-class motorhomes are usually between 3.5 and 7 tonnes but new innovations from brands like Hymer have now seen the introduction of A-class motorhomes under 3.5 tonnes.
Overcab motorhomes refer to a prominent overcab moulding where a permanent bed is located. They are a very practical choice when it comes to motorhomes, with the overcab feature offering extra room for the family.
Low profile motorhomes offer a sleek design with a lower profile than the other types. They offer a vast choice of combinations and layouts, and are usually more compact than other types of motorhome.
A van conversion is almost exactly what it says on the tin. Easy to drive and perfect for couples, they still have everything you could possible need for your travels. It can also double up as an everyday vehicle if you wish.
Are motorhomes difficult to drive?
Like anything, driving a motorhome is easy once you've had some practice! Your motorhome will feel much more different to the family car, but if you take your time and remember the size of the vehicle you should be fine.
Giving more time to accelerate, brake and turn are important; corners should be taken widely due to the length of the motorhome. Be aware of the dimensions of your vehicle for narrow roads and low bridges too.
Where can you park your motorhome?
Parking your motorhome can be an issue because of different restrictions in place. If you need to stop or park your motorhome, be sure to check all available signs as sometimes there are restrictions on overnight parking or motorhomes. Be aware that if your vehicle takes up 2 spaces, you may need to buy 2 parking tickets.
Some spots will prohibit overnight camping, so it just means you need to check before you park up and leave your vehicle! You should also take time to ensure it is safe where you have stopped, and that your motorhome won't be at risk.
How do you work out your payload?
There is a huge temptation when packing up your motorhome to just throw everything in, but there are some weight restrictions in place for your own safety. Overloading your motorhome can result in a fine and points on your driving license.
Make sure you know your Maximum Authorised Mass (MAM) or Maximum Technically Permissible Laden Mass (MTPLM); you'll find it in the owner's manual. That is the maximum amount your vehicle is allowed to carry in total.
The difference between the measured weight of your motorhome and the MAM is your payload. You should also make sure you are loading your motorhome in a way that doesn't exceed your axle loading limits.
What are the speed limits for motorhomes?
Motorhomes may have a different speed limit to other vehicles depending on their weight. It's important to remember these so you don't get into any trouble on the roads for speeding.
Motorhomes with a weight of 3.05 tonnes maximum unladen weight have the same national speed limits as cars; 30mph in built-up areas, 60mph on single carriageways and 70mph on dual carriageways.
Motorhomes with a weight of more than 3.05 tonnes maximum unladen weight have the following speed limits; 30mph in built-up areas, 50mph on single carriageways and 60mph on dual carriageways.