Auto-Sleepers Motorhomes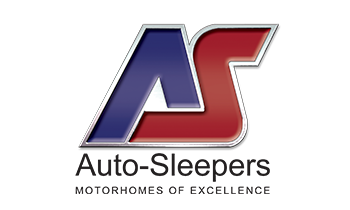 Auto-Sleepers Motorhomes
Auto-Sleepers Motorhomes have over 60 years experience in meeting the needs of customers who are looking for the best in British-built motorhomes. Founded in 1961 and based at Willersey in a small village near Broadway in Worcestershire in the Cotswolds, they still take great pride in their hand craftsmanship and design expertise. Great time, care and effort go into the making of an Auto-Sleepers motorhome and it shows; the furniture, fittings and fitments are all of the highest quality, modern and stylish coupled with quality and innovation, all hand built to offer many years of pleasure.
And because thier designers use and live with their motorhomes, they know from experience what works and how to make the best use of every cubic centimetre of interior space. That's why so many of their customers keep coming back to them.
Built on the either the Peugeot Boxer with the 2.2 165bhp engine with a 6 speed manual gearbox or the Mercedes Sprinter, with the 2.2 163bhp engine and an 9 speed automatic gearbox, they offer a wide range of engine and gearbox options.
They have a range of seven campervans including the very popular Symbol, Symbol Plus, Warwick XL, Kingham and Kemerton XL. With eleven coachbuilt motorhomes,five built on the Mercedes Sprinter chassis with the 163bhp 9 speed automatic gearbox and six built on the Peugeot Boxer chassis with the 165bhp engine and 6 speed manual gearbox, they have a layout to suit everybody. All Auto-Sleepers Motorhomes come ready to go; with an awning, reversing camera, solar panel, TV aerial and on-board Wi-Fi booster aerial.
For details of models the we have 'Due In' and 'In Stock' from Auto-Sleepers Motorhomes follow the link below
Auto Sleepers (premiermotorhomes.uk)
For further details on Auto-Sleepers Motorhomes follow the link below to Auto Sleepers Motorhomes own website or contact us.
https://www.auto-sleepers.com/