Which brand should you choose? Part 4 CHAUSSON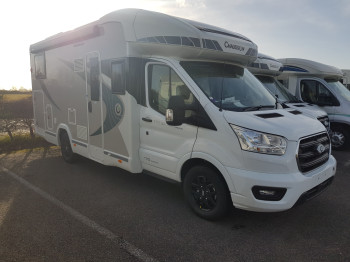 Here at Premier Motorhomes Nr. Chichester in West Sussex, we have chosen to supply new motorhomes from the manufacturers that we beileve represent the best in the industry, heres our fourth brand.
Chausson
Celebrating their 40 years in existence in 2020 this Frend brand is at the cutting edge of innovation in the motorhome industry. With a focus on making vehicles accessible to a larger audience, they work hard to create a realistic price approach with their products. This year the range includes the Ford based 'First Line' models with a manaul gearbox is an entry level coachbuilt, a Fiat based coachbuilt with the new 9 speed automatic gearbox under the heading 'Titanium VIP' and finally their top of the range 'Titanium Premium' based an the 2.0 Ford Automatic chassis.
The range of van conversions also designated 'First Line' and their Fiat based van conversions from the '33 Line' range are also extremely good value for money.