Which brand should you choose? Part 1 ADRIA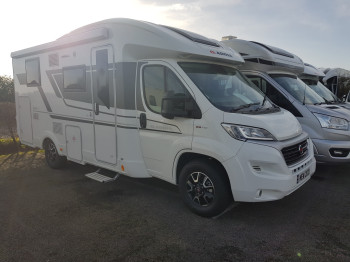 Here at Premier Motorhomes Nr. Chichester in West Sussex, we have chosen to supply new motorhomes from the manufacturers that we beileve represent the best in the industry, heres our first brand.
Adria
Adria Mobil's mission is 'to deliver premium quality, design and value, for memorable experiences'. Since 1965 they have been building leisure vehicles in their 'state of the art' facility in Slovenia and have completed more than 600,000 to date. Last year they launched the next generation of their 'Coral' and 'Matrix' models which have surely inspired many getaways. The 'Coral' has the expansive Sunroof over the living are whereas in the 'Matrix' you have a good size double bed that drops down over the lounge area. There are also two styles for the front lounge area, the 'D' with double opposing benches with additional travels seats concealed underneath or the 'S' with a traditional half dinette incorporating two permanently up additional travel seats. In the rear of these you can choose the centre or island bed 'C' or the twin singles longways beds L. Both styles are available in different trim levels the 'Supreme' which is the top of the range including silver exterior paint, a rich colour palate interior design, ALDE wet heating system and a built in BT(BlueTooth) speaker system; the Plus range includes the 'Truma' warm air heating as standard and a light contempary interior. These two great products are complemented by the 'Compact' range as the name suggests a narrower vehicle for ease of access and agility on the open road. All 'Compact' models feature contemparary interiors and high specifications including the exclusive SunRoof and large garage design.
In addition to motorhomes; Adria also build the very successful 'Twin' range of van conversions designed to allow you to 'escape the ordinary'. This year there are two variants the 'Supreme' with the SunRoof and Cabin loft interior and the 'Sports' with the addition of pop up roof providing two extra berths. Both style benefit from Contempary living spaces with quality furniture and a selection of soft furnishings.
All of the above are built on the new Fiat Ducato 8 chassis with a range of engine options from 140bhp through 160bhp up to 180bhp, you can also specify the new 9 speed automatic gearbox option.
See the models we have available in our 'New Motorhomes' > 'Due In' section.