Which brand should I choose? Part 5 BAILEY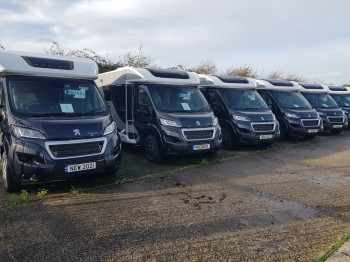 Here at Premier Motorhomes Nr. Chichester in West Sussex, we have chosen to supply new motorhomes from the manufacturers that we beileve represent the best in the industry, heres our fifth brand.
Bailey
It all started with a single caravan; the first Bailey caravan was built by Martin Bailey in his garage in South Bristol in 1947 and was subsequently sold at Ashton gate market for the sum of £200. A year later F G Bailey was formed and went into production. The company developed rapidly in the the 1950's eventually out growing its original site and moving to its present address at Libery Lane in 1960. In 1977 the company was purcahsed by Patrick & Stephen Howard and Bailey Caravans Limited as its now known has remained in the Howard family owneship ever since.
Last year they launched a new range of motorhomes to compliment their Peugeot based Autograph range, the new range is on the Ford Transit chassis and has been named Adamo.