Get Ready for the Caravan Camping & Motorhome Show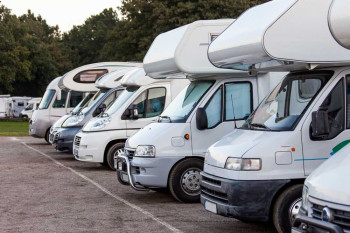 It's almost time for this year's Caravan Camping & Motorhome Show, which runs from 20th to 25th February. It's an exciting event for anyone interested in motorhome holidays or if you're looking to upgrade your current leisure vehicle. With so much going on throughout the 6-day event, you'd be mad to miss out!
While we won't be attending the event itself, we make sure our customers get involved in the action; we will offer discounts on chosen models so that you can enjoy your new motorhome with an extra bonus! Thanks to this, if you struggle to travel up to Birmingham, you can visit us in Chichester without missing out on a great deal.
The Caravan Camping & Motorhome Show marks the beginning of the industry's season; you can start getting excited for the start of spring and therefore the beginning of holiday season! So, what can you expect at this year's show?
New releases
The Caravan Camping & Motorhome Show is a great event for discovering the new product launches from the leading manufacturers; if you're looking for the next big thing, you'll find it here.
The Discovery Theatre is also jam-packed with talks on all topics, from exploring the countryside to live cookery demonstrations, as well as advice for those who are new to owning a motorhome or caravan. There are a number of well-known speakers, including wildlife cameraman and presenter Gordon Buchanan, Chelsea Ladies FC captain Katie Chapman and British explorer Sir Ranulph Fiennes.
Help and advice
As well as providing insight into the new models for 2018, the show also has many free sessions to help you when it comes to driving and using your leisure vehicle. So, if you're not very confident behind the wheel, you can attend free sessions including motorhome manoeuvring, tow checks and test drives.
Offering expert tuition in areas such as these, you can improve your skills alongside our specially trained tutors.
Activities
It wouldn't be a caravan and motorhome show without some fun activities thrown in too. There's a number of workshops to help you learn survival skills such as building shelter and starting a fire. There is also a Top Dog Arena where you can enjoy watching this year's dogs being put through their paces.
If you're bringing the kids along and they need some entertainment, there is also a play area for them to enjoy.
With some of our top manufacturers attending the show, including Auto-Trail and Chausson, it's a great show to check out this year's upcoming motorhomes!