Essential Accessories For Your Motorhome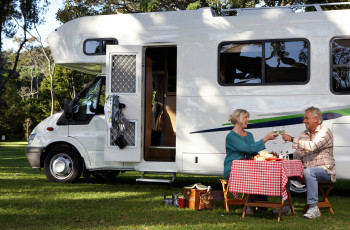 So, you've been looking forward to your motorhome holiday for weeks and it's nearly time to set off on your adventure. The last preparations are underway and it's time to make sure your motorhome is stocked and you are fully prepared for all eventualities. You may feel a little overwhelmed by the prospect of being without one of the essentials, so we're here to make it easier for you, by compiling some must have motorhome accessories for your next motorhome holiday.
Health and safety
The most important accessories to have in the motorhome are definitely those required for your health and safety. If you are taking the van abroad, make sure you have all the required safety equipment which is required by law. These items should include a fire extinguisher, a reflective jacket, a fire blanket and perhaps even a warning triangle. You can pick up all these items in one convenient place.
Entertainment
An LCD television is definitely vital for keeping everyone entertained after a full day, and you could even choose a TV that comes complete with an integrated DVD/CD. This will save on space and means you can bring your favourite films and music everywhere. In fact, you can even go the whole way and kit out your motorhome with a satellite system which works throughout Europe. The kids will be hard pushed to find even a minute to be bored amongst all those satellite channels. The dish can be fully fitted by experts and there are options available to suit any budget.
Cooking
However, a TV is not the only electrical equipment you will need for the perfect motorhome holiday. On holiday one of the greatest pleasures is not having to cook in the evenings, so why not get a microwave for the trip. Simply plug it in to the motorhome power supply and off you go. It could prove to be a lifesaver for a very quick meal or a little snack during the day, so even the kids won't go hungry at any point during the trip.
Outside essentials
Once at the campsite you will want to get out of your motorhome and have a change of scenery. If you have prepared for outside dining already then it's simply a case of unfolding the table and chairs which are then ready to use. After a quick assembly you are then free to enjoy the BBQ! We can even help you out with lighting equipment, including awning lights and lanterns, which would certainly ensure your motorhome parties could go on well into the night!