Choosing a motorhome for next year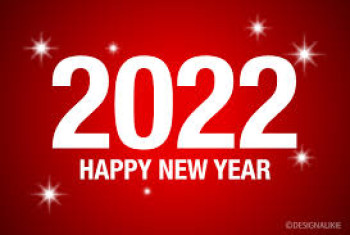 'Your route to freedom a perfect staycation'
Motorhomes are becoming an increasingly popular way to holiday, with a renewed interest in UK staycations and getting out into the countryside and seeing nature at its best.
Andy Beer, Sales Manager at Birdham dealership, Premier Motorhomes explains what people should consider when buying their first motorhome. "There are generally three reasons why people usually buy motorhomes" Andy says, to upgrade from camping/caravanning, to travel with the dog or a less mobile member of the family, and to enjoy the freedom to roam.
He explains that UK staycations are becoming popular again, with families able to explore varied landscapes from picturesque and quaint Cornwall & Devon to the rugged beauty of Northern Scotland and everything in between such as unspoilt Northumberland and wild Wales and of course not forgetting our local National parks, the South Downs, and the New Forest.
Motorhoming is an activity for everybody. Whether you are young, with a family, in middle age or older, you can enjoy motorhoming and its healthy too! The main concept is getting out into the great outdoors, breathing fresh air, and enjoying the countryside and exploring the wildlife.
Andy explained those factors which people should consider when buying a motorhome.
" The first thing we need to know is how many people need to travel." Andy says, "It's determining the number of dedicated travel seats". All Motorhomes have a minimum of two 'travel' seats which are the standard driver and passenger seats, with others offering extra seats for larger families or other guests, but everyone should be in a belted seat.
Next comes the sleeping arrangements, a fixed bed is common, but do you want a traditional bed like at home, they call this an island bed, or twin singles which can be converted into a large double bed if required, or perhaps two separate sleeping areas or even bunks. Some motorhomes do not have a fixed bed which makes them shorter and they either have a make-up bed arrangement or a hideaway or drop-down bed. Your choice it virtually limitless.
Then we look at how you intend to use it, the living style. Do you want an open lounge style which is nice and light and airy, in this design the motorhome feels very spacious inside which is good for use in the winter months when it gets dark early as you have plenty of space to relax and enjoy the evening?
However, if you like travelling in warmer climates people tend to use the motorhome more as a base, utilising the outdoors for cooking with BBQ's & fires, playing games and visiting the local attractions. Continental vans are designed much more for this type of use, with smaller lounge areas and possibly even a make-up bed arrangement to keep them short, so they are better suited to get in less accessible places.
The next question is about brand. Here we focus on style and the look; then finally it is the price.
Premier Motorhomes offers vehicles from some of the best brands available, including Dethleffs, Adria, Auto-Sleepers, Bailey and Chausson thus giving customers a great choice of styles and budgets. Premier Motorhomes staff are well equipped to help customers find their ideal motorhome and can advise on all the options and which one is best suited to their needs.
Once you've found your perfect fit, you can then discuss the extras, if you need an awning, bike rack or solar panel or any number of other additional items like TV's and media all these can be fitted at Premier Motorhomes in their on-site workshops.
Andy adds although motorhoming is all about the outdoors, most motorhomes can now be used all year round and additionally 'off grid' so you can get away from it all. However, you can fit a Wi-Fi booster so you can get 'on -line' whenever you want to or need to!
But why is motorhoming the way forward?
"It's a way to get away from it all." Andy says explaining that it gives you the freedom to set off for a couple of days or even an extended break of several months, either in the UK or further afield. And the convenience of a motorhome is that you've got everything with you it's your home from home for as long as you want, you can chase the good weather or settle in a favourite spot.
Below is a poem but an unknown author but I think it describes motorhoming perfectly?
"Our motorhome our place in the country our beach hut on the coast, a seat by the window in a restaurant with the best possible view and a hotel with wonderful views from the bedroom and the kitchen and the loo. Our motorhome is male or female its just heaven on earth. Its represents freedom to roam and make the very most of every free day you have."
Here at Premier Motorhomes, we are passionate about motorhomes and we want our customers to enjoy their motorhome and be confident in both their investment and our service. Now in our 16th successful year, we are situated in picturesque West Sussex on the way to West Wittering just 3 miles south of Chichester and on the A27 near the village of Birdham.
We display over 50 motorhomes on site at our purpose-built facility, with some under cover in our indoor sales showroom. We are proud to be main dealers for Dethleffs, Adria, Bailey, Chausson & Auto-Sleepers. All our motorhomes are on site and open for viewing, we can demonstrate various models from each of the manufacturers ranges that we represent. We also have several select used motorhomes that complement our five new model ranges.
Our on-site 12 bay NCC Approved Workshop facility is committed to maintaining your pride and joy and here we carry out our PDI's, habitation servicing, and the fitting of various accessories from an additional battery through solar panels to full satellite & TV systems.
We have been recognised over the years with many awards and accolades, we are also a member of the Preferred Dealer Scheme with the Camping and Caravanning Club.
Our team continues the ethos of our founder 'Experience the Difference' and provides a level of service that is second to none. So why not pay us a visit and "Experience the Difference".
To find out more about Premier Motorhomes and start or continue your journey to adventure; visit www.premiermotorhomes.uk. Email sales@premiermotorhomes.com or call 07377 698889.