2024 Dethleffs Globetrail 600DS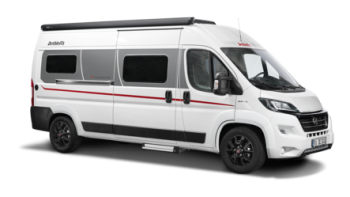 ThIs 2024 Dethleffs Globetrail 600DS Advantage has the 140bhp engine and the 9speed Automactic gearbox. Finished in a Grey exterior, with Kos interior as part of the Advantage specification.
Our Camper Vans leave nothing to be desired - there is a suitable layout for every taste.
Whether alone, as a couple or with a family, the Globetrail offers space for all requirements. Get detailed advice from our trade partners to find the right floor plan.
Dethleffs Camper Vans: More flexibility and comfort The Dethleffs Camper Vans stand for flexibility, comfort, first-class workmanship and driving safety. Your mobile home with maximum feel-good atmosphere.
For further information on the Dethleffs Globetrail range follow the link below to thier website