2022 Adria Twin Supreme 600SPB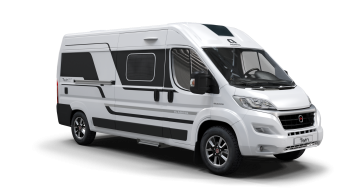 2022 Adria Twin Supreme 600SPB
In addition to the standard speciification this 2022 Adria Twin Supreme 600SPB motorhome has the 140bhp engine, All Inclusive pack, Fiat Lux pack, Fiat Safety Pack, Metallic Iron Grey Exterior paint, Flyscreen for the sliding door and a 120w solar panel. If you are seeking freedom and adventure, owning a campervan is a great choice.
Designed for
living -

Details matter

All of our campervans are designed for living, where the details matter and every centimetre counts. The science of layouts and construction, with everything in the right place, is learned over decades and Adria brings this experience to every layout.
Designed to
perform -

Real world performance

All Adria campervans are also designed to perform. Everything is meticulously designed, developed and tested to ensure your safety, comfort and enjoyment. Built to enjoy, built to last.
Climate control - Our campervans are designed for use, all year round
Optimised insulation, moisture control and reduced heat-loss in all vans. Twin Sports, Twin Supreme and Plus models with enhanced insulation:
1 Reduced thermal bridges and new thermal breaks.
2 Recycled Ecofiber 40 material, heat-bonded for better insulation.
3 Improved insulation and air-loops around doors and windows.
4 Vapour barriers to prevent condensation.
Tested to extremes
All vehicles are tested in our own climate chamber, from -40 to +60 degrees and in humidity from 45% to 80% between +30 and +60 degrees.
Insulation
Adria 'Thermo-build' standards of insulation and air-flow management, built with advanced insulation materials, best heating design and air-flow for controllable comfort, all year round.
Air Flow Management
Adria's integrated Air Flow System for ventilation and the optimum circulation of air, cooling and heating.
Pictures for illustration purposes only.
Layout of the 2022 Adria Twin Supreme 600SPB
For further details on the 2022 Adria Twin Supreme 600SPB please follow the link below to Adria's on website
https://adria.co.uk/campervans/twin
For further details on other models from Adria that we have 'Due In' and 'In Stock' please follow the link below
https://premiermotorhomes.uk/?order=DESC&manufacture=Adria&s=search&p_search=search