We Sell Campervans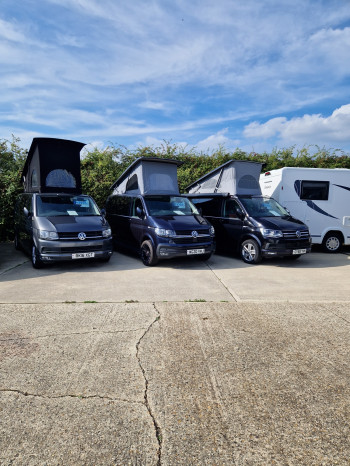 We sell campervans and have a good selection in stock. From VW we have a 2019 VW T32 DUB Hut conversion with a West Bays roof, a 2016 LWB VW Transporter with a high low roof, a 2020 VW Authaus Conversion on a SWB in stunning metallic blue and a 2021 VW's own California on a SWB with 4 motion.
We also have the Auto Sleeper Air based on the Ford Transit custom in both Orange and Chrome Blue exterior colours
Additionally we have the Adria Active DUO based on the latest Renault Traffic with twin opening sliding doors.
And we also have two Auto Explore camper vans the RL and the SB
Visit our website to see the full range
www.premiermotorhomes.com