Chausson Motorhomes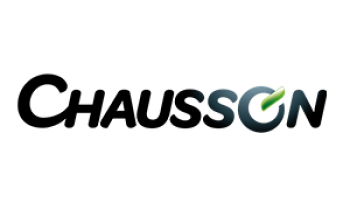 Chausson Motorhomes
Part of the Trigano VDL group, Europe's No.1 in recreational vehicles, Chausson celebrated 40 years existence in 2020. Their motorhomes are sold in over 27 countries, with the French factory covering the equivalent of 33 football pitches, employing more than 800 people and with an annual production of over 10,000 motorhomes. With a focus on making their vehicles accessible to a large audience, they have worked hard to launch a realistic price approach with their popular range of 'First Line' and 'Titanium' motorhomes.
Representing the good life, Chausson became a symbol of discovery, producing the perfect balance between design and price. Their IRP (Insulation, Residence and Protection) structure is a major innovation that provides better insulation, greater resistance and improved protection. Chausson offer 16 different models allowing you to create your own horizon today. Their 'First Line' range us built on the Ford Transit chassis with the 130bhp engine and a manual gearbox. Wheras their 'Titanium Premium' range is built on the Ford Transit chassis bit with the 170bhp engine and an Automatic gearbox.
For further information follow the link below to Chausson's own website or contact us.
https://www.motorhomes-chausson.co.uk/
Sale Agreed
**** NOW SOLD ****
This 2019 Chausson Welcome Premium 716 is built on the Fiat Ducato Chassis with the 150bhp engine and the Comformatic 6 speed gearbox. With just 3820 miles on the...
Condition:

Used

Berths:

5

Origin:

France

Engine Size:

2.3

Fuel:

Diesel

Driveside:

RHD

Weight (MTPLM):

3650kg

Warranty:

12 months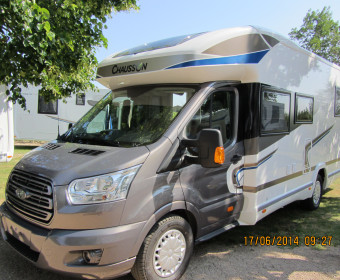 Due In
**** Island bed & drop down bed ****
This 2016 Chausson Welcome 718EB has an island bed in the rear and a drop down bed in the front. Built on the Ford Transit chassis with the 155bhp...
Condition:

Used

Berths:

4

Origin:

France

Engine Size:

2.2

Fuel:

Diesel

Driveside:

RHD

Weight (MTPLM):

3500kg

Warranty:

12 months