Bailey Motorhomes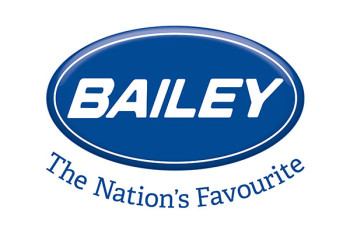 Bailey Motorhomes
Go with the Nation's Favourite
The Bailey Motorhomes story started back in 1948, when Martin Bailey designed and built the very first Bailey caravan in his South Bristol garage. His caravans soon captured the nation's adventurous spirit, and Bailey grew into the thriving, family-run business it still is today.
They've come a long way since those early days, not least in the millions (and millions) of miles covered by people in their Bailey caravans and motorhomes all over the world. With 70 years of experience behind us, they never stop considering how they can push the boundaries of engineering and innovation in everything they do.
Bailey builds motorhomes with one simple principle: high specifications, superb value for money, no hidden extras. Simply put, they believe in more – and know that it's the little things that go a long way. Comfort and convenience come as standard in every Bailey, but you'll also find a host of extra features to make you feel at home, wherever you choose to make it. So it's not just your money that goes further. Their signature build quality means you and your Bailey do too.
Bailey offers a choice of 3 ranges of motorhomes, covering style and sophistication, performance and practicality and comfort and convenience -
Autograph range - The best of all worlds. The Autograph range makes no compromises, marrying performance with complete comfort, to bring true luxury to even the most ambitious adventures.
Adamo Range - Adamo is the perfect companion to every adventure. Smart design meets seamless practicality across three endlessly flexible layouts, each with exterior garage storage, for whatever you want to throw life's way
Further details
for further details on Motorhomes follow the link below to Baileys own website
https://www.baileyofbristol.co.uk/current-motorhome-models/?gclid=EAIaIQobChMIgJaOr4X19QIViK3tCh0XHQoEEAAYASAAEgKMJvD_BwE
For details of the those we have 'in stock' and 'due in' follow the link below or contact us.
https://premiermotorhomes.uk/manufacturers/bailey/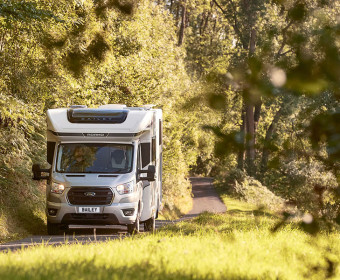 Due In
**** drop down bed large lounge ****
Description: This 2023 Bailey Adamo 69-4 has a large lounge with a drop down bed. Powered by the Ford Transit 2.0 170bhp engine with an automatic gearbox. Layout of the 2023...
Condition:

New

Berths:

4

Origin:

UK

Engine Size:

2.0

Driveside:

RHD

Weight (MTPLM):

3500kg

Warranty:

24 months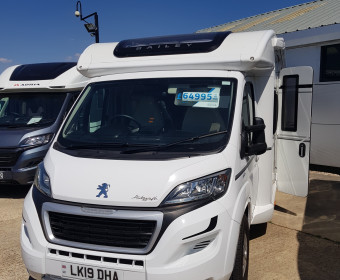 In Stock
**** 6 berths 6 belts ****
This 2019 Bailey Autograph 79-6 has just 6644miles on the clock and built on the Peugeot chassis with the 160hdi engine and a 6 speed manual gearbox. A true six...
Condition:

Used

Berths:

6

Origin:

UK

Engine Size:

2.2

Fuel:

Diesel

Driveside:

RHD

Weight (MTPLM):

4250kg

Warranty:

12 months