Dethleffs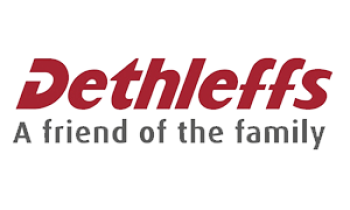 Dethleffs are an incredibly well-established brand, having been around since 1931. Growing from a one man operation when Arist Dethleffs developed the first home on wheels in Germany (as he wanted to promote his family business around the world but without leaving his family behind) he built this first 'caravan' in a wooden shed. Nowadays the company has a state of the art purpose-built facility and a highly automated and sophisticated production line. Dethleffs was the first German manufacturer to adopt the Fiat Ducato chassis, now the premier choice for all motorhome manufacturers.
Putting you and your family first, with the company slogan that reads 'A friend of the family', Dethleffs motorhomes take on innovative design and technology to bring you the latest in comfort and safety. With over 90 years' experience they are constantly enhancing their range and they currently offer a multitude of models for you to choose from like the new, 'Just 90' range through to the class leading Pulse and Esprit series. Dethleffs are surely a solid choice for your next family motorhome.
For further details follow the link below to Dethleffs own website or contact us.
https://www.dethleffs.co.uk/motorhomes
You seem to have requested a page that is no longer available...
To go back to the homepage please follow this link